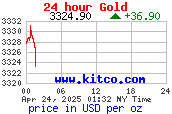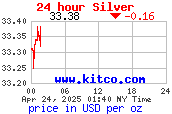 FYI.
Most of us believe the bullion markets are being heavily manipulated. If we are correct, there is a reason. You should take advantage of as many OpFor manipulations that help you as possible.
I don't know how much further they can/want to push gold and silver prices down. My gut tells me we are at or near the bottom. And when the bubble bursts, there's going to be one heck of a spike.
Use this as you will.
Kerodin
III